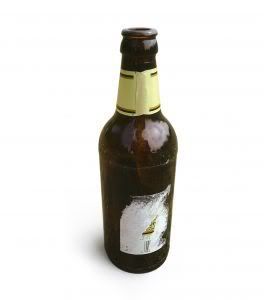 "DO YOU KNOW WHAT THIS MEANS?!?!?" I asked, holding a naked beer bottle in one hand and the removed label in the other. I was greeted with a blank stare. Then everyone laughed because I was so serious.
"It means you are sexually frustrated. And shut up."
I love champagne, rather sparkling white wine of the cheapest sort.
P.S. I learned to be patient over many years, but my patience is being severely tested by a certain program whose acceptance to a certain final interview I await. Certainly.